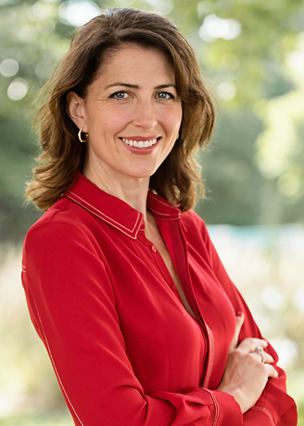 Welcome
Thanks for stopping by my online home! I'm an author, speaker, journalist and former presidential speechwriter – as well as a wife and mom of four who loves good books, tough hikes and quiet moments with God (when I can get them). My passion is connecting today's busy women and men with the spiritual wisdom of those who went before us, and sharing my own stories and struggles so we all feel less alone. I hope you'll make yourself at home here and join me on this journey.

The Latest Update
I'm hitting the road this spring to share the message of my new book, The Heart of Perfection, which will be published by Simon & Schuster in May. I'll be keynoting the Living in Truth Conference in Kansas City on April 13, the Catholic Women's Conference of Denver on April 27, and the Centennial Celebration at St. Agnes Parish near Philadelphia on May 22. If you live nearby, I hope you'll come and say hello!
Even if we can't meet in person, you can pre-order The Heart of Perfection now and be among the first to read this story of my battle with comparison and impossible expectations, and my surprising discovery that many of the saints I once saw as encouraging my spiritual perfectionism were, themselves, recovering perfectionists. You can learn more and order your copy below.
And good news about my second book, My Sisters the Saints: In addition to English, Spanish, Portuguese and Polish, the book will soon be available in Slovak! Zachej, a Slovak publisher, recently bought translation rights and will release the Slovak edition of My Sisters the Saints in 2019.
The Heart of Perfection:
How the Saints Taught Me to Trade My Dream of Perfect for God's
Meet Colleen
Colleen Carroll Campbell is an award-winning author, print and TV journalist, and former presidential speechwriter. Her books include her critically acclaimed journalistic study, The New Faithful, and her spiritual memoir, My Sisters the Saints, which won two national awards and has been published in five languages. Colleen has written for The New York Times, Washington Post . . . 
Praise for Colleen's Books: