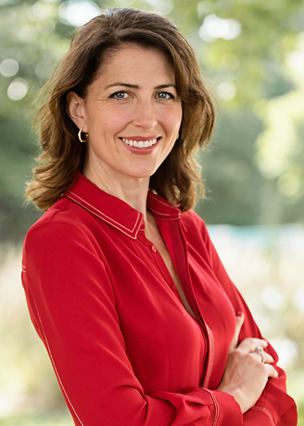 Welcome
Thanks for stopping by my online home! I'm an author, speaker, journalist and former presidential speechwriter – as well as a wife and mom of four who loves good books, tough hikes and quiet moments with God (when I can get them). My passion is connecting today's busy women and men with the spiritual wisdom of those who went before us, and sharing my own stories and struggles so we all feel less alone. I hope you'll make yourself at home here and join me on this journey.

The Latest Update
I'm excited to announce several new stops on my Heart of Perfection book tour. I'll be speaking in Denver on April 27; St. Louis on May 15; Washington, D.C., on May 20; near Baltimore on May 21; near Philadelphia on May 22; and Alexandria, VA, on May 23. Most events are free; you can find registration links and details here. If you live in or near these cities, come say hello! 
In addition to this gracious Publishers Weekly review, The Heart of Perfection has been praised in this new Booklist review as "a useful guide for perfectionists and others to the rigors of humility and the joy of grace." And a new Library Journal review recommends it for parents as well as those interested in spiritual growth. The book officially debuts May 21, but you can pre-order it now or learn more here.
Lent is almost over, but it's not too late to read my Religion News Service op-ed on Flannery O'Connor and the art of stalking joy in scandal time. If you want more thoughts on Holy Week and news about my work, you can find both here. (And if you want to be the first to read my work and see my updates, join my email list to have future editions sent straight to your inbox!) 
The Heart of Perfection:
How the Saints Taught Me to Trade My Dream of Perfect for God's
Meet Colleen
Colleen Carroll Campbell is an award-winning author, print and TV journalist, and former presidential speechwriter. Her books include her critically acclaimed journalistic study, The New Faithful, and her spiritual memoir, My Sisters the Saints, which won two national awards and has been published in five languages. Colleen has written for The New York Times, Washington Post . . . 
Praise for Colleen's Books: