Media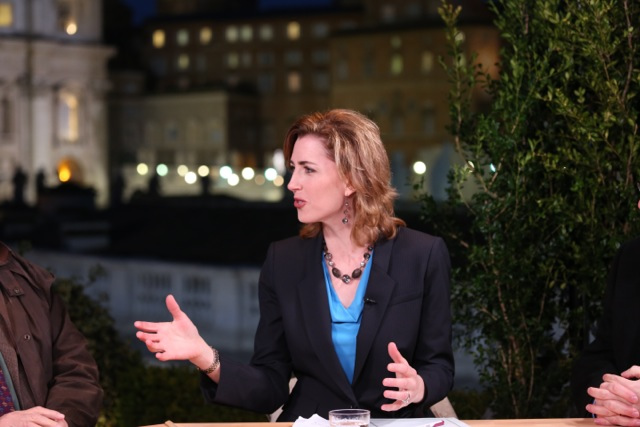 Print journalism
Since her start as a news reporter for the Memphis Commercial Appeal and news and editorial writer for the St. Louis Post-Dispatch, Colleen has written hundreds of articles, op-eds and essays for dozens of national print and online media outlets, including The New York Times, Washington Post, National Review, Christianity Today, America, First Things, Weekly Standard and Religion News Service, among others. In addition to her long-running op-ed column in the St. Louis Post-Dispatch, she has served as a columnist for America, Our Sunday Visitor and Lay Witness, winning a Catholic Press Association award for her work in the latter. Colleen has contributed to several anthologies and books in addition to her own and has been profiled or quoted by dozens of American and international publications and news agencies, including the Associated Press, U.S. News & World Report, The Washington Post, Chicago Tribune and Christian Science Monitor.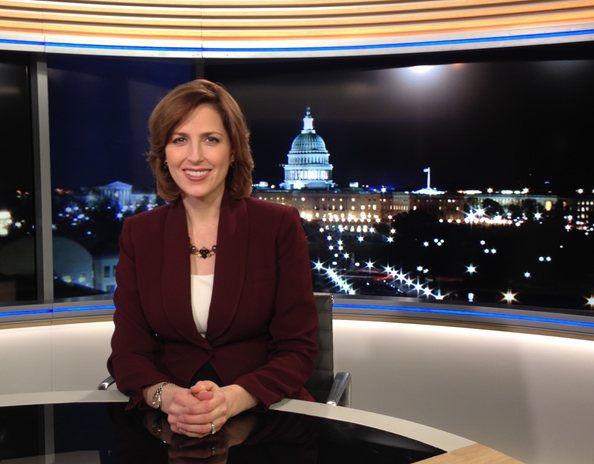 Broadcast journalism
Colleen has made more than 350 appearances on such national television and radio networks as CNN, FOX News, MSNBC, ABC News, PBS, NPR and the CBC, commenting on a wide variety of topics related to religion, culture and politics. She created and hosted the popular "Faith & Culture" television interview show that aired across America and internationally for seven years on ETWN, the world's largest religious media network, and on Sirius XM and Relevant Radio. She served as executive producer and anchor of "EWTN News Nightly with Colleen Carroll Campbell," launching the network's first-ever television newscast from studios on Capitol Hill in 2013.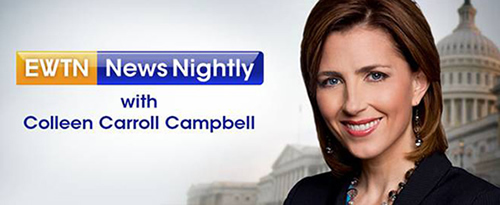 That same year, she anchored EWTN's live television coverage of the historic election and installation of Pope Francis in Rome. In the course of her television career, Colleen has interviewed dozens of political, cultural and religious leaders, including senators, congressmen, cardinals, archbishops, Vatican officials, bestselling authors, filmmakers, songwriters, artists, activists and scholars. 
To request a media interview with Colleen, please use this form.